Use your HR expertise to build a profitable business.
HR professionals have the experience and communication skills needed to be successful Talexes Alliance Partners.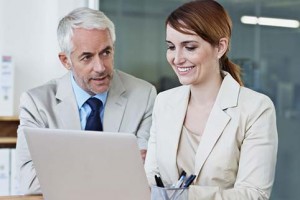 Opportunities for HR Professionals
If you have experience in human resources, you already understand how employee assessments reduce turnover, help leaders make better decisions, and improve work environments. But did you know your HR skills can transfer seamlessly to the talent management industry – and that you can use your expertise to build a profitable business?
Identifying talent, recruiting motivated team members, and providing effective training and incentives are integral HR skills. Unfortunately, many organizations lack HR professionals with those abilities, and companies are increasingly investing in talent management solutions that help them optimize workforce performance.
The bottom line:
Growth:
The talent management industry is growing. And it needs experienced human resources professionals like you to help HR teams recruit and retain the best talent.
Leverage:
As a Talexes Alliance Partner, you can leverage your HR experience to help your industry peers meet their goals. You'll also enjoy the same fulfilling experience of helping people find the right jobs at the right organizations. Only this time, you'll be doing so as a human resources consultant and a trusted expert.
Freedom:
You can work with multiple companies – as many or as few as you choose – all on your own terms.
As a Partner, you'll use the same communication skills refined during your years in HR to demonstrate the value of Talexes talent solutions. You can be the mentor. The employee assessments and resulting data will take care of the rest.
Now is the time to take advantage of your HR expertise. If you're ready to utilize your extensive experience to help businesses succeed, Talexes wants you to be part of the team. Contact us today to learn how your vast HR knowledge can help you build a profitable consultancy.
Request more information